Our Services
As of January 2022, CBS shifted its focus for services and are no longer offering individual clinical services. The Centre for Behavioural Studies now provides a variety of time-limited services based on need and interest throughout the year. Upcoming services, clinics, or groups will be posted on our website under News & Events and advertised on our social media pages. Services are delivered at Newcourt House on the campus of St. Lawrence College in Kingston. Paid parking is available and our building is fully accessible.
We no longer maintain a waiting list for autism clinical services.
Click here for a list of agencies in our region that offer services that may be of interest to families.
Check out our social media pages to stay connected about general updates, upcoming research participation opportunities, and upcoming services.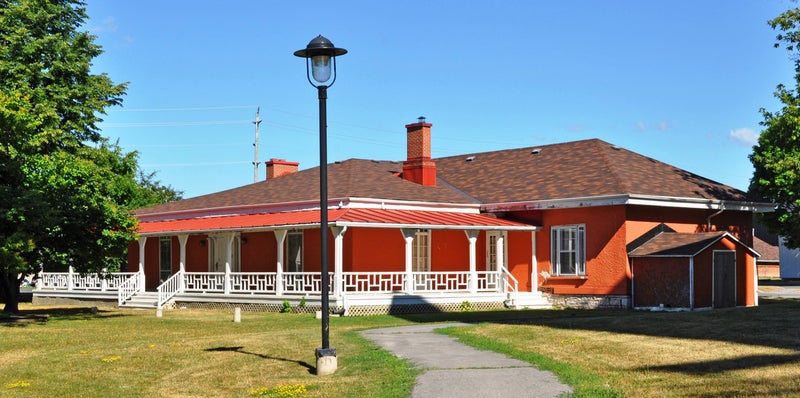 Our Location
The Centre is located at the corner of King Street and Country Club Drive, across from Providence Care Hospital. The civic address is 21 Country Club Drive., while our mailing address is 100 Portsmouth Ave., Kingston, ON.
Our People
The Centre for Behavioural Studies is a teaching facility and therefore students will be involved in the programming that is offered at the Centre under the supervision of qualified staff clinicians. The Centre staff include CBS Facilitators and a Manager. Board Certified Behaviour Analysts (BCBA) and other professionals provide supervision to staff as required. All faculty and staff are subject to the ethics, confidentiality, and codes of conduct set out by their professional associations and by St. Lawrence College.
Our Commitment
At CBS, we promote and support interprofessional collaboration across disciplines. Our goals include enhancing student experience, expanding our overall focus, promoting and participating in research activities, and diversifying service options.
All staff, faculty, and students involved with the Centre are committed to interprofessional practice and the principles of behavioural science and evidence-based practices.