Examples Past Research Projects at the Centre:
Curriculum Assessment and Intervention for Children with ASD in Schools
In partnership with Limestone District School Board, primary and secondary school students with autism spectrum disorder (ASD) who attend integrated or specialized school placements were provided curriculum assessments such as the Verbal Behaviour Milestones Assessment and Placement Program (VB-MAPP; Sundberg, 2008) or the Assessment of Functional Living Skills (AFLS; Partington & Mueller, 2012). Based on the results of the assessment, specialized teaching programs were developed for each student. Teachers and school staff attended a half-day training about the assessment tools, how to implement a program, and monitor progress. We also reassessed the students with ASD using the VB-MAPP or the A
FLS approximately six months later, which allowed for an analysis of what skills had been learned during that time.
This project was conducted over a two-year period and involved two faculty members, 16 Autism and Behavioural Science students on placement, 40 teachers/educational staff, and 19 school children with ASD. While the data collection component of this research project is now complete, we continue to provide this service and placement opportunity to our local school boards at their request, due to the high level of interest and success of the project.
Restructuring After Divorce (RAD)
RAD was a pilot project designed to provide cognitive behavioural group therapy for divorced or common-law separated parent and his/her children between ages 8-12. The goal of the program was to help improve the relationship between parents and their children, reduce the stress associated with being a divorced parent, and improve children's coping and communication skills.
The program offered a free 11-week cognitive behavioural group therapy. Cognitive behavioural therapy is an evidence-based practice that focuses on changing dysfunctional thoughts, feelings, and behaviours in order to improve the mental health of individuals. By offering this therapy in a group setting, each individual gets the benefit of learning from other people experiencing similar situations.
The group met for eleven weeks, one section for parents and one for children. The groups were designed to discuss, learn, and practice behavioural skills that relate to stress management, communication, healthy boundaries, and trusting relationships. In addition, parents and children came together at the end of each session to practice skills learned and to improve the parent-child bond.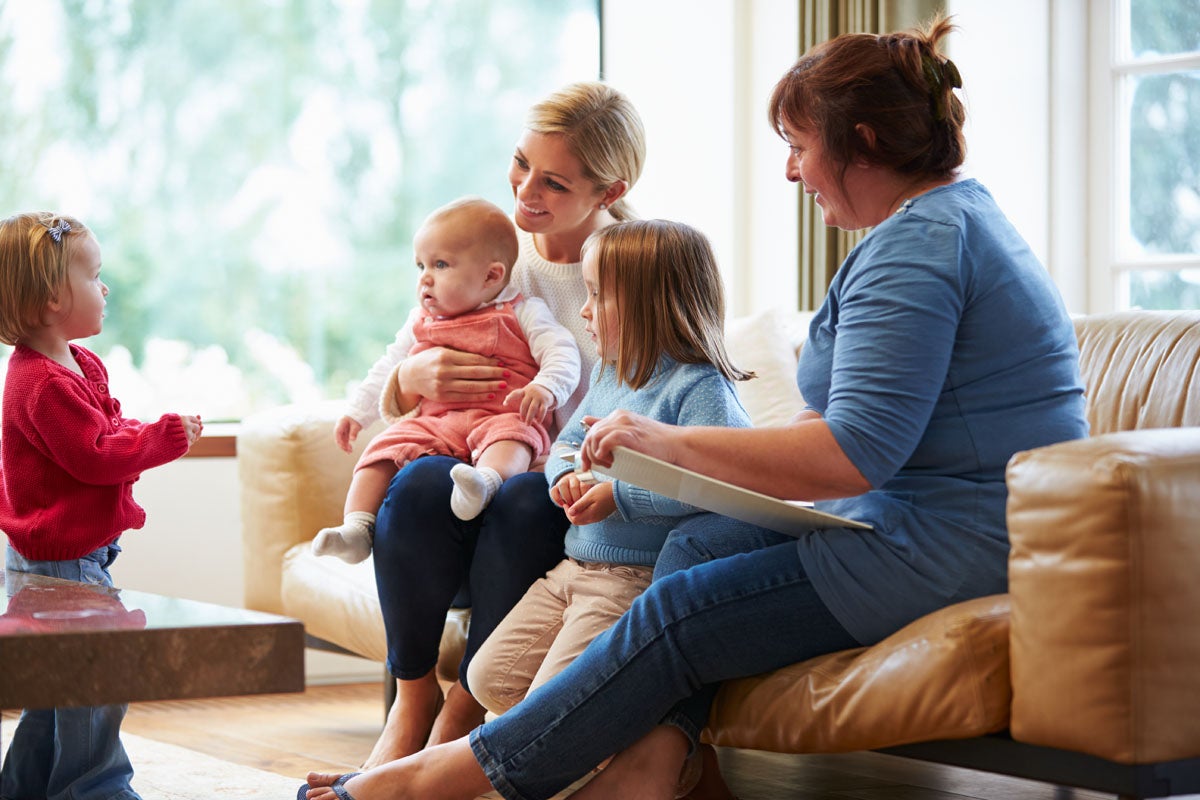 ABA Based Financial Literacy App through Apple iTunes U
A gamified financial literacy app was developed for Apple iTunes U, designed to create positive changes in college students' financial behaviours. The project investigated the combination of applied behaviour analysis interventions and gamification to increase financial literacy.
The Good Behaviour Game
Four classrooms were provided training and materials to conduct the Good Behaviour Game over an eight-week period. Pre and post assessments of behaviour were conducted. Past research in this area shows significant positive behaviour changes to both student and teacher behaviours because of the introduction of the game. The purpose of this project was to replicate the game and add to the body of research that demonstrates this as a successful intervention in classrooms to target a reduction of interfering behaviours.
Communications Disorders Direct Service Delivery Program
A St. Lawrence College Communicative Disorders Assistance (CDA) placement student will implement a treatment program for a child in his home. Community and provider wait lists for language services are long. This service will help provide services to children that would not otherwise be available in a timely manner.
The Life Prep Course
A scan of community resources and programs highlighted that there are few services in our community for young adults with an ASD. In partnership with Hotel Dieu Hospital, a group of young adults living with an ASD and looking for opportunities to build skills in areas of leisure, community awareness, life skills, vocational skills, etc. were identified. This project endeavoured to help fill a service gap, support people in their transition to adulthood, and provide enhanced placements for St. Lawrence College AUBS Students.
During this project, students from the Autism and Behavioural Science Program completed curriculum assessments with eight individuals with ASD using the Assessment of Functional Living Skills - Community Participation Protocol. Given the results, a six- week group was created and delivered using Behavioural Skills Training and video modelling, with real world generalization opportunities. Participants learned the targeted skills and reported that they enjoyed the program. Six months later, three participants were reassessed to see if the learned skills were maintained and for all participants maintenance was demonstrated.